Top 6 Best Dive Sites Bonaire 2023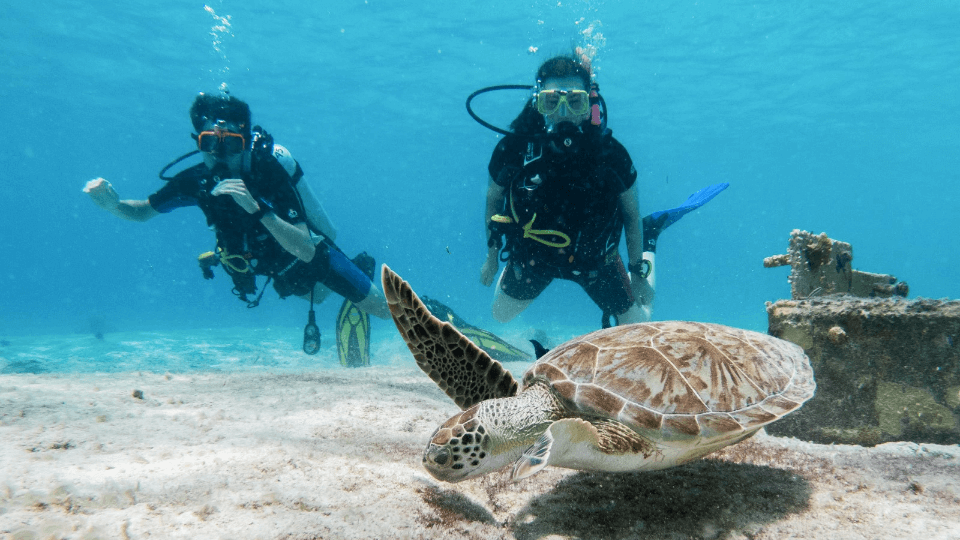 Our Top 6 Dive Sites Of Bonaire 2023
At last, here it is! Our Top 6 Best Dive Sites of Bonaire 2023 Bonaire has been in the top 5 of best dive destinations around the world for forever.
This is because of two very unique aspects. The first aspect is marine protection. The Bonaire National Marine Park (BNMP) is managed by STINAPA. This means Bonaire is one of the worlds first protected marine parks and has been for over 50 years. Anyone using the STINAPA marine park – wether you're swimming, snorkeling, diving or surfing. You are required to buy the STINAPA Nature Fee. This helps us take care of the reefs and finance scientific research. It's like a ski-pass for tropical coral reefs!
Second of all, Bonaire is unique geographically speaking. Due to the limestone shoreline made out of ancient old coral reefs, we don't have a lot of sandy beaches. This means coral can grow right next to shore! Whilst most places around the world have a barrier reef, our reefs are directly adjecent to shore. Ideal for shorediving!
In summary, These important elements make Bonaire one of the best dive destinations in the world. Explore all of our over 60 reefs after completing an orientation dive. After this, Rent unlimited tanks at Flamingo Diving. This diveshop is located just minutes away from the top 6 dive sites on Bonaire, perfect! So without further to do, here are the top 6 dive sites!
1. Flamingo Diving House reef
The best way to start your vacation is with a beautiful orientation dive on the house reef. Flamingo Diving located right next to Ocean Oasis so you walk right into the water from their shop.
Enjoy a relaxing yet exciting orientation briefing with a cup of cappuccino whilst listening to the housebird, Jaja, chirp (he needs to give his briefing too). This reef is not an official dive site, meaning that it remains pristine to this day even in the shallows new coral polyps are growing and thriving. In general, the reefs on Bonaire's south-western coastline are considered to host the most biodiversity of the entire island.
In conclusion, this makes Flamingo Diving the ideal place to start your diving vacation from. Start your PADI Open Water Diver course, have your first PADI Discover Scuba Diving experience or participate in amazing guided dives right from the Flamingo Diving house reef.