5 Tips On How To Become PADI Certified On Bonaire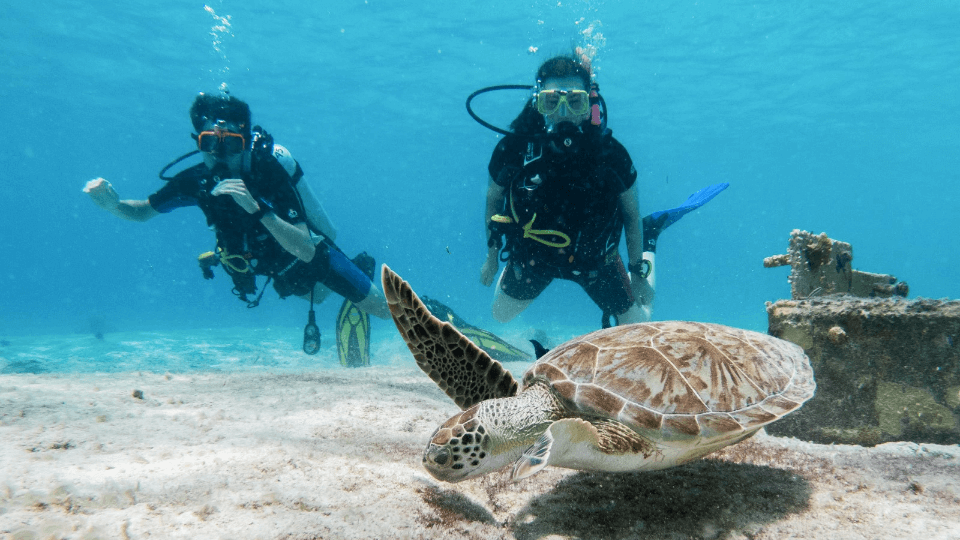 All on how to become a diver on Bonaire.
Bonaire is the ideal place to get PADI certified. But how does that actually work? In this list we give you the best tips so you know what to expect and what the process of getting certified on Bonaire looks like! Spoiler alert, it looks pretty good!
1. Choose your diveschool
There are many dive centers on Bonaire. Luckily Bonaire is small so most are located only a couple of minutes of driving away.
Flamingo Diving is a PADI Dive Center located oceanfront. The classes are never larger than 4 students, meaning you'll always have personal attention. You can also opt for fully private instruction, even from your own vacation villa.
Flamingo Diving is located next to Ocean Oasis Beach Club. This is ideal, your travel companions can have a relaxing, cocktail filled beach day whilst you're getting certified just next door.
The dive center is a family business. The owners, Monique and Fred have been in the diving industry for decades. Their goal was to make diving feel like vacation insteat of the clinical feeling they had experienced so many times around the world.
Next up on the list, choose your course!